Get your flu shot now...
Our services
Location
9943 Maine Ave
Lakeside, CA 92040
Telephone: (619) 443-1013
FAX: 619) 443-8517
E-mail: info@leosrx.com
We have the 2023–2024 formula from Moderna and Pfizer.
No need the appointment, just Walk-in along with this filled consent form and get your COVID-19 vaccine and booster shot. Most insurances cover the cost. $170 Price in cash.


Walk-ins Welcome!
9 am - 5 pm Monday - Friday
9 am - 1 pm Saturday

Welcome to Leo's Rx
Leo Ward started this store in 1960 with the vision of giving a great customer service.
We give exceptional customer service. Here at Leo's customers are not just numbers to us, they are family. We continually strive to give personal attention. We are always available to answer questions and discuss your medication needs. Please try us for the fast and friendly service you deserve.
Our Specialists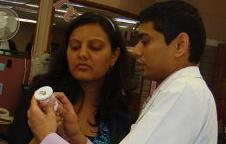 While most pharmacies have become impersonal, we continually strive to offer personal attention. Our customers are greeted every time they visit and treated like family. We are always available to answer questions and to discuss medication concerns.
A well-run business is a family business
Since 1960, we've been a family owned and operated independent pharmacy that thrives in taking care of our valued customers-one customer at a time.